In the realm of aerospace technology, avionics and structural components play a vital role in ensuring the reliability and performance of aircraft and satellites. One of the key challenges in this field is efficient thermal management and reliable electrical packaging.
Material specialists at CPS Technologies have worked for decades to advance our proprietary metal matrix composites (MMCs) to solve challenges across modern aerospace, avionics, and structural applications.
The unique properties offered by MMCs over traditional monolithic materials provide advanced thermal management in packaging solutions, enhancing the reliability of avionic control systems in a robust mechanical package.
Unique Property Advantages of Metal Matrix Composites for Avionics Applications
Metal matrix composites like those developed by CPS offer advantages beneficial to industries like avionics, aerospace, and defense. Our proprietary MMCs provide increased strength, reduce weight, improve reliability of electronic systems, and withstand harsh conditions that traditionally cause wear and deformation.
The following unique property advantages make our MMCs ideal for avionics/aerospace solutions:
Excellent thermal conductivity – CPS metal matrix composites exhibit exceptional thermal conductivity. Effective heat dissipation enables efficient thermal management in high-temperature environments and improves the reliability of electronic systems and power devices.
Low coefficient of thermal expansion (CTE) – In addition to excellent thermal conductivity, CPS MMCs provide a low CTE. This will limit the change in volume a material will go through due to changes in temperature. By utilizing different materials, CPS can allow our customers to hit a "sweet spot" in CTE, allowing our composite materials to be compatible with the materials our MMCs are designed to protect.
High strength-to-weight ratio – CPS MMCs provide a high strength-to-weight ratio by combining lightweight materials like aluminum with reinforcing ceramic particles for increased strength while reducing overall density. By keeping weight in mind throughout the design process, we help our customers avoid the headache of trading off performance for weight savings.
Long-term reliability – The lightweight and high-stiffness nature of AlSiC provides electronics with a substrate that is insensitive to shock and vibration, improving the long-term reliability of electronics subject to harsh vibrations. The aluminum of the AlSiC MMC is also corrosion resistant, improving electronics packaging where hermeticity is an environmental requirement.
"These four benefits are at the core of what makes CPS MMCs vital to our customers' goals," says Dr. Steve Kachur, VP of Technology at CPS. "By providing lightweight, durable products, our customers can feel at ease knowing their projects will operate at peak efficiency whether it be on Mars, the racetrack, at sea, and anywhere in between."
But structural advantages are only scratching the surface of what CPS proprietary MMCs can provide.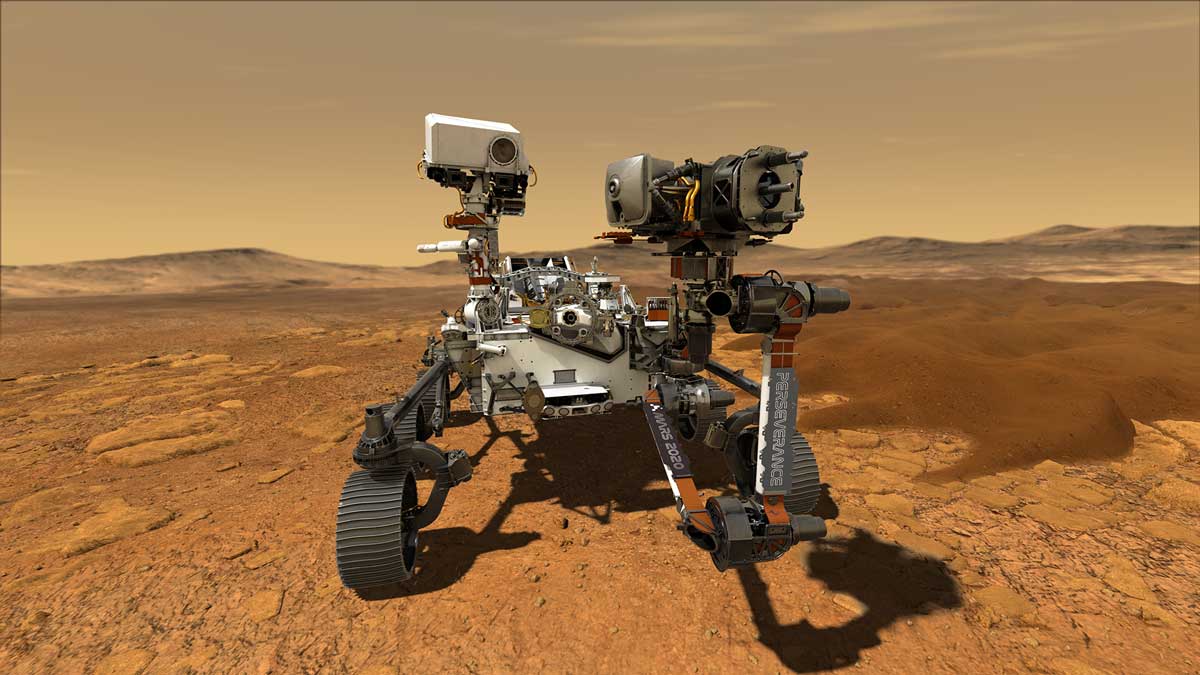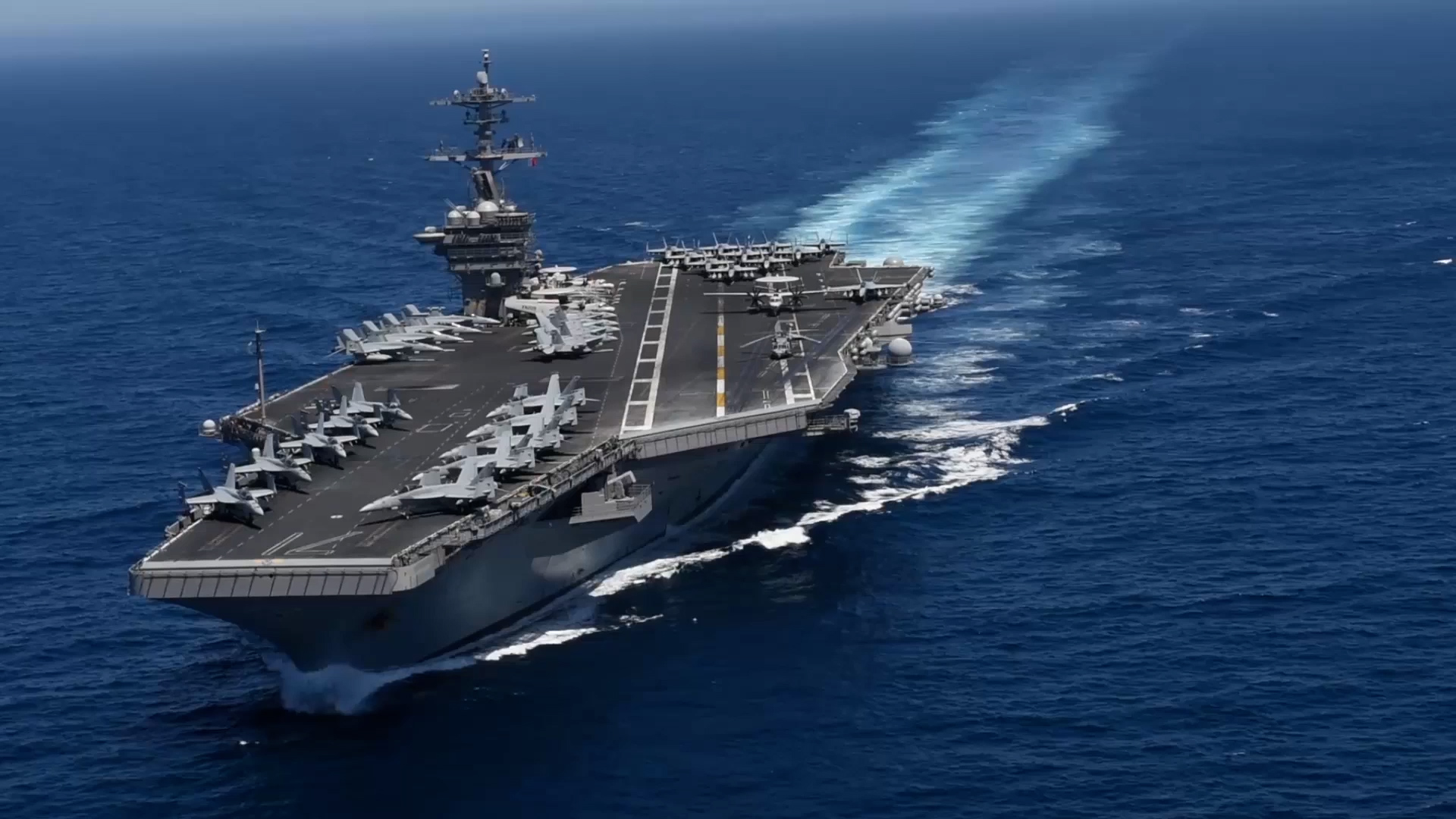 Hermetic Packaging, the Mars Rover, and Beyond
CPS material scientists have perfected our methods over decades to create state-of-the-art materials used around the world and beyond. Material advancements like our HybridTech Armor help protect U.S. Aircraft Carriers, and our hermetically sealed Aluminum Silicon Carbide (AlSiC) packaging made it possible for SHERLOC, the camera on the Perseverance rover, to operate successfully on the surface of Mars.
CPS Technologies' combination of material science innovation and our ability to directly respond to industry challenges proves invaluable to clients that need the most-capable materials.
"It's cold up there," says Dr. Kachur of the harsh environments of space and Mars. "Everything wants to contract. So, how do we build a package that meets those needs? What we did for that was use our AlSiC [material] to make that package on top of traditional materials that we work with."
Global Innovation at CPS Technologies
Ready to discuss your MMC design needs?
CPS offers a suite of innovative solutions to give clients complete peace of mind in their solution. With our state-of-the-art AlSiC composite, proprietary machining processes, and time-tested expertise, we'll show you why CPS is a trusted partner in the industry.
Electrical Packaging and Hermetic Solutions
The electrical packaging of avionic/aerospace systems is crucial for maintaining operational integrity in harsh environments. MMCs offer notable advantages in this domain as well. Their enhanced electrical conductivity ensures reliable signal transmission, and their improved mechanical strength contributes to the longevity of electrical connections.
Additionally, MMCs exhibit resistance to electromagnetic interference. This, in turn, safeguards the integrity of sensitive electronic components.
MMCs also play a vital role in hermetic packaging that protects avionic systems from moisture, contaminants and other environmental factors that could compromise performance and reliability.
Future MMC Trends and Innovations
MMCs—as well as the enterprise-level manufacturers like CPS that provide them—are poised to drive future advancements as aerospace technology continues to evolve. Our ongoing research and development efforts are focused on further enhancing properties like the thermal conductivity and electrical performance of our proprietary metal matrix composites.
This promises to open possibilities for things like next-generation avionics elements, electric vehicle parts, and structural components that are lighter, more efficient, and even better equipped to withstand extreme conditions.
We're convinced the aerospace industry can look forward to MMCs revolutionizing thermal management and electrical packaging and helping shape the future of aerospace technology.
Trust CPS Technologies for Advanced MMC Success
Metal matrix composites have emerged as a game-changing solution in the field of avionics and structural components. Their unique properties help ensure the longevity and performance of critical aerospace systems.
CPS Technologies, at the forefront of MMC innovations, continues to deliver cutting-edge solutions that meet the demanding requirements of the aerospace industry. The possibilities for improved thermal regulation and electrical packaging in avionics and structural components are primed to transform the landscape of industries like automotive, aerospace, and beyond as MMC technology continues to evolve.
Looking for a more modern material answer to traditional industry challenges? Discover the full potential of MMCs in avionics – contact CPS Technologies today for innovative solutions tailored to your needs.